Drop your car off early and we'll service it while you work, shop or keep appointments.
Comprehensive vehicle servicing in Hamilton
Serviced in accordance with manufacturer's specifications to protect your warranty 
All vehicle types, makes and models
Fully equipped workshop with advanced equipment and diagnostic tools
Advanced trained Bosch Car Service Technicians
WOF in Hamilton CBD while you're at work  
Here at Arnel Service Centre we offer an extensive range of vehicle servicing in Hamilton CBD and safety inspections to keep your vehicle running at it's best. 
Your safety is paramount to us, and so our team of qualified, experienced technicians conduct comprehensive checks for peace-of-mind. We carry out all mechanical repairs at highly competitive prices, and have five star reviews from many happy customers.  
We realise how much you depend on your vehicle, which is why regular check ups and fluid replacements can help you stay on the road for longer and avoid costly repairs.
Avoid breakdowns & extend the life of your vehicle
Routine maintenance and servicing of your vehicle is a must. There is nothing more frustrating than having issues with your car, or worse having it break down in some remote area, but it doesn't have to be that way. You can avoid these types of incidents if you have your vehicle serviced on a regular basis by highly qualified and reputable mechanics.
When you purchase a new or used car, you have made a costly investment that requires ongoing care.  Regular car maintenance is not only essential to getting the best performance from your car, but also for increasing its life span and minimising repair costs. 
Don't risk costly repairs and stressful breakdowns, book your service with the best mechanics in Hamilton today!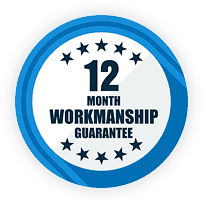 Fully equipped workshop, right in the centre of Hamilton