Vehicle & Car Repairs Hamilton
Same day car repairs - ask about our drop off service!
Automotive Repairs Hamilton
Get the very best Car Repairs Hamilton, with a 12 month workmanship warranty. 
Genuine, quality parts 
Fully equipped workshop
Advanced diagnostics technology 
Experienced, advanced trained Bosch Service Technicians 
Looking for car repairs Hamilton? Car making a funny noise? Leaving pools of oil in the driveway? Or something just doesn't feel right? Has the testing station failed your cars WOF?
Don't stress – Arnel Service Centre have the team and technology to get your vehicle running smoothly again. We can even run you to and from work, and arrange for your vehicle to be towed to our garage if needed. 
Your safety is paramount to us, and so our team of qualified, experienced technicians conduct comprehensive checks for peace-of-mind. We carry out all car repairs in accordance with manufacturer's specifications and use genuine parts; vital for maintaining your vehicle's warranty. 
For reliable, affordable Car Repairs Hamilton, choose a team that's proven. As AA Licensed Repairers and MTA members with lots of 5-star Google reviews, we offer quality and peace-of-mind too!  
With the latest technology and Bosh certified technicians, we efficiently diagnose the cause of any issues, and provide quality solutions with genuine parts. We offer a full range of Car Repairs Hamilton. These include but are not limited to: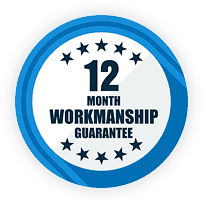 Fully equipped workshop, right in the centre of Hamilton