Your one-stop-shop for WOF testing, car servicing and vehicle repairs in the Hamilton CBD
WOF Hamilton - Warrant of Fitness Testing
Qualified and experienced inspectors 
Fully equipped workshop for all vehicle repairs
Comprehensive safety checks for peace-of-mind motoring 
Affordable, efficient service that gets you back on the road sooner
Is your WOF due or expired? For the best WOF Hamilton you can't go past Arnel Service Centre. Our advanced trained Bosch Car Service Technicians will carefully conduct all safety checks and inspect your vehicle to ensure your car is safe to drive. 
If we identify any issues, we'll notify you immediately and provide you with an estimate of repair costs. We may even be able to conduct the repairs that day. 
Arnel Service Centre is your 'one-stop-shop' for all vehicle testing, repairs and servicing. You can count on us to provide efficient, highly competent WOF testing, vehicle servicing and car repairs at a great rate.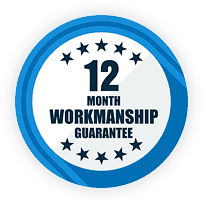 Fully equipped workshop, right in the centre of Hamilton