Your one-stop-shop for WOF testing, car servicing and vehicle repairs in the Hamilton CBD
WOF Hamilton Central - Warrant of Fitness Testing
Qualified and experienced team of inspectors
AA Licensed Repairers, NZTA Approved, MTA Assured Service Technicians
Comprehensive vehicle inspections & safety checks for peace-of-mind
All types of vehicles make and models (including Australian, American & European vehicle)
Affordable, efficient, friendly service that gets you back on the road sooner
Is your WOF due or expired? For the best WOF in Hamilton Central, you can't go past Arnel Service Centre. We pride ourselves on offering every client a fast, efficient and cost-effective service, along with a wealth of experience and exceptional customer service.
Our advanced trained Car Service Technicians –
Conduct all safety checks and inspect your vehicle to ensure it is safe to drive.
Inform you of any maintenance required, to prevent issues later on.
Notify you of any concerns and provide you with an estimate of repair costs. We may even be able to conduct the repairs that day.
What happens if your WOF inspection fails?
Rest assured our team of expert mechanics will do everything we can to remedy any issues quickly and cost-effectively. We understand how much people rely on their cars and do everything we can to make your vehicle safe and get you back on the road as quickly as possible.
Firstly, we provide you with an estimate for WOF repairs. We will try and provide options, so you can make the best choice for you. For example, if your WOF fails because of your tyres, we'll provide you with a few different choices in different price brackets.
Then if you give us the 'go-ahead' to carry out the repairs, we'll try and get it done that day. Otherwise, we can reschedule for a time that suits you.
WOF Repairs are conducted in accordance with manufacturers requirements, to protect your warranty.
A Warrant of Fitness checks the safety of your vehicle. There are 58 checks in total, although not all apply to every car; it does go to show how comprehensive a WOF check is.

Lights and reflectors (including fog lamps)


Tyre condition (tread depth)

Brake operation
(brake warning light, brake fluid, brake pad thickness and brake pad condition)


Structural condition
(rust is not allowed in
certain areas)

Glazing
(is your windscreen safe?)

Windscreen
(washers and wipers)

Doors
(do they open and close safely?)


Speedometer
(must be working)

Steering and suspension
(must be safe and secure)


Fuel system
(there must be no leaks)
How long does a WOF take?
Allow for an hour. Drop your car off and leave it with us at our Hamilton vehicle testing station while you shop, keep appointments or eat out in the CBD.
Do you provide courtesy vehicles for repairs?
Absolutely, if you book in advance we can provide you with a courtesy car. This is all part of the helpful service Arnel Service Center has become known for. Check out our 100+ five star reviews!
Can you run me to and from work?
Of course. We love to go the extra mile for our customers, that's why one of our friendly team would be happy to drop you off to where you need to go and pick you up when your car is ready. Our team is renowned for providing helpful service.
What repairs do you offer?
Arnel are automotive repairers with years of experience that provides a complete service. We can repair any automotive faults that arise from your WOF check quickly, at a fair price and with a high standard of service. Plus, all of our automotive service repair work comes with a 12 month workmanship warranty. Our excellent repair service includes:
Brake repairs and brake pad replacement
Suspension repairs
Fault diagnostics and repairs
Air conditioning repairs
Auto electrical fault repairs
and more
Our team is renowned for providing affordable auto services. For more information on our comprehensive motor vehicle repairs, visit our Car Repairs page.
If I don't have a WOF, am I still insured?
You'll need to check the specifics for your policy, but most insurance policies don't cover you if your WOF has lapsed. Which is another reason why it is so important to keep it up to date.
How long do I have to get my WOF re-tested?
If your WOF fails, you have 28 days to carry out necessary repairs and have your vehicle retested. It is free to retest your vehicle after repairs within this period.
What is the fine for an expired WOF?
$200 is the cost for an expired WOF, which is a lot more than the cost of the WOF test. There are no grace periods for not having a WOF. The only exception to a fine would be if you were on your way to a Vehicle Testing Station.
Arnel Service Centre is your 'one-stop-shop' for a great range of services, including WOF assessment, battery testing service, vehicle diagnostic services, rear brake pad and rotor replacement, air conditioning services and more.
You can count on us to provide efficient, highly competent WOF Hamilton testing, vehicle servicing, and car repairs at affordable prices with a professional level of care and exceptional customer service.
Don't wait in line at other Hamilton WOF testing stations; book online with us today for an easy, enjoyable WOF assessment from our expert team at our convenient workshop located in Hamilton Central City.
If you prefer to book via email or phone, you can reach us at info@arnel.co.nz or at (07) 839 5839.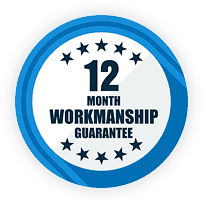 Fully equipped workshop, right in the centre of Hamilton